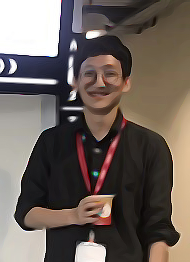 I am a PhD student advised by Professor Jacob R. Gardner at the University of Pennsylvania working on Bayesian machine learning, Bayesian inference, and Bayesian optimization. I acquired my Bachelor in Engineering degree at Sogang University, South Korea, and previously worked at Samsung Medical Center, South Korea, as an undergraduate researcher, at Kangbuk Samsung Hospital, South Korea, as a visiting researcher, and at the University of Liverpool as a research associate. I also worked part-time as an embedded software engineer at Hansono, South Korea. I hold memberships in both the ACM and the IEEE (which implies that I'm a good tipper…)
Previously, I used to work on medical imaging, computer systems, high-performance computing, and array signal processing, but I'm also broadly interested in topics such as computational statistics, programming languages, and optimization. Here is a list of papers that I found interesting over my career.
productivity tools that I use
(Last updated in April 11 2022)
I heavily use cross-platform opensource software tools.
news
| | |
| --- | --- |
| Sep 14, 2022 | 1 paper has been accepted to NeurIPS'22. |
| Jul 3, 2022 | I'll be flying back to South Korea on July 15 2022. |
| Apr 14, 2022 | I'll be joining the University of Pennsylvania as a Ph.D. student. |
| Sep 17, 2021 | I'm joining the University of Liverpool as a research associate. |
selected publications
Automatic Myocardial Segmentation in Dynamic Contrast Enhanced Perfusion MRI Using Monte Carlo Dropout in an Encoder-Decoder Convolutional Neural Network

Computer Methods and Programs in Biomedicine 2020

EVCMR: A Tool for the Quantitative Evaluation and Visualization of Cardiac MRI Data

Computers in Biology and Medicine 2019