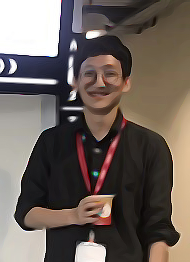 I am a PhD student advised by Professor Jacob R. Gardner at the University of Pennsylvania working on Bayesian machine learning, Bayesian inference, and Bayesian optimization. I acquired my Bachelor in Engineering degree at Sogang University, South Korea, during which I did undergraduate research under Professor Hongseok Kim, Tai-kyong Song, Sungyong Park, and Youngjae Kim. During this time, I also worked at Samsung Medical Center, South Korea, as an undergraduate researcher, at Kangbuk Samsung Hospital, South Korea, as a visiting researcher, and at Hansono, South Korea, as a part-time embedded software engineer. After graduating, I was a research associate at the University of Liverpool under Professor Simon Maskell and Jason F. Ralph. I hold memberships in the ACM, ISBA, and the IEEE (which implies that I'm a good tipper…)
Previously, I used to work on medical imaging, computer systems, high-performance computing, and array signal processing, but I'm also broadly interested in topics such as computational statistics, programming languages, and optimization. Here is a list of papers that I found interesting over my career.
productivity tools that I use
(Last updated in Dec 11 2022)
I heavily use cross-platform opensource software tools.
news
| | |
| --- | --- |
| Sep 14, 2022 | 1 paper has been accepted to NeurIPS'22. |
| Jul 3, 2022 | I'll be flying back to South Korea on July 15 2022. |
| Apr 14, 2022 | I'll be joining the University of Pennsylvania as a Ph.D. student. |
| Sep 17, 2021 | I'm joining the University of Liverpool as a research associate. |
selected publications
Automatic Myocardial Segmentation in Dynamic Contrast Enhanced Perfusion MRI Using Monte Carlo Dropout in an Encoder-Decoder Convolutional Neural Network

Computer Methods and Programs in Biomedicine 2020

EVCMR: A Tool for the Quantitative Evaluation and Visualization of Cardiac MRI Data

Computers in Biology and Medicine 2019